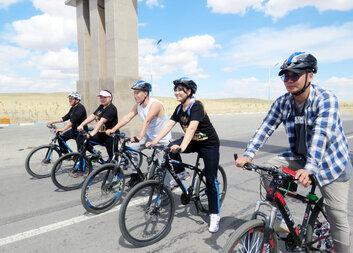 All for YOUth, YOUth for all
Mongolia is a country of young people. More than one million youth aged 15–34 represent the largest demographic group in the country, constituting 34.9 percent of the population in 2019. Youth is shaping the future of the nation, which depends on how well youth are integrated into the country's development and become responsible and productive citizens. Young people hold tremendous potential, yet also face many challenges: finding work, gaining quality education, participating social activities, and so on. Thus, we work to increase NGO and CSO capacities to empower the youth and to better integrate them in society through the support of innovative programmes and initiatives that encourage youth to be active and visible in public policy and local economies. As well as, we connect them with job trainings, volunteering and mentoring programmes and more.
Overall objective of the project is to enhance CSOs' capacities to contribute to governance and development process in Mongolia through capacity building, networking, advocacy and research.
Specific objective of the project is to increase NGO capacities to empower the youth to better integrate them in the society. The project aims to achieve this objective by (i) enhancing NGO capacities to empower youth, (ii) improving youth employment, (iii) increasing youth civic engagement and (iv) strengthening volunteerism among youth. 
Total Cost: 1 million EUR
Duration: January 2020 – December 2023
Implementing organizations: Caritas Czech Republic in Mongolia INGO, Centre for Citizenship Education, and Mongolian Youth Council
Target areas: Bayankhongor, Dornogovi, Selenge, Khentii aimags and Ulaanbaatar city
Main areas of focus and some of the key activities:
NGO capacities
Providing training for NGOs working with youth
Creating a network of NGOs
Organizing exchange visits
Youth unemployment
Organising mentoring programme
Organising a study tour to Europe to learn how to increase youth employment
Conduct networking activities
Youth civic participation
Organising a campaign to encourage the youth to vote in the upcoming elections
Arranging policy dialogues with local authorities
Sharing success stories of youth civic engagement
Volunteering
Creating a volunteering programme
Engaging young volunteers in project activities
Training NGOs on how to engage volunteers