Regional Networking Event
On 21st and 22nd November 2019, the Regional Networking Event organised by SWITCH-Asia SCP Facility took place in Hanoi, Vietnam at Pullman Hanoi Hotel. The event brought together 22 representatives from all the ongoing grant-funded projects in several countries in the region, as well as over 100 representatives of the EU Delegations in Asia and Central Asia, SWITCH-Asia National Focal Points within ministries of these countries, and selected regional and international organizations, partners and experts working in the field of SCP.
The waste management team in Caritas Czech Republic in Mongolia participate it in order to ensure the success of our programme in Asia and Central Asia.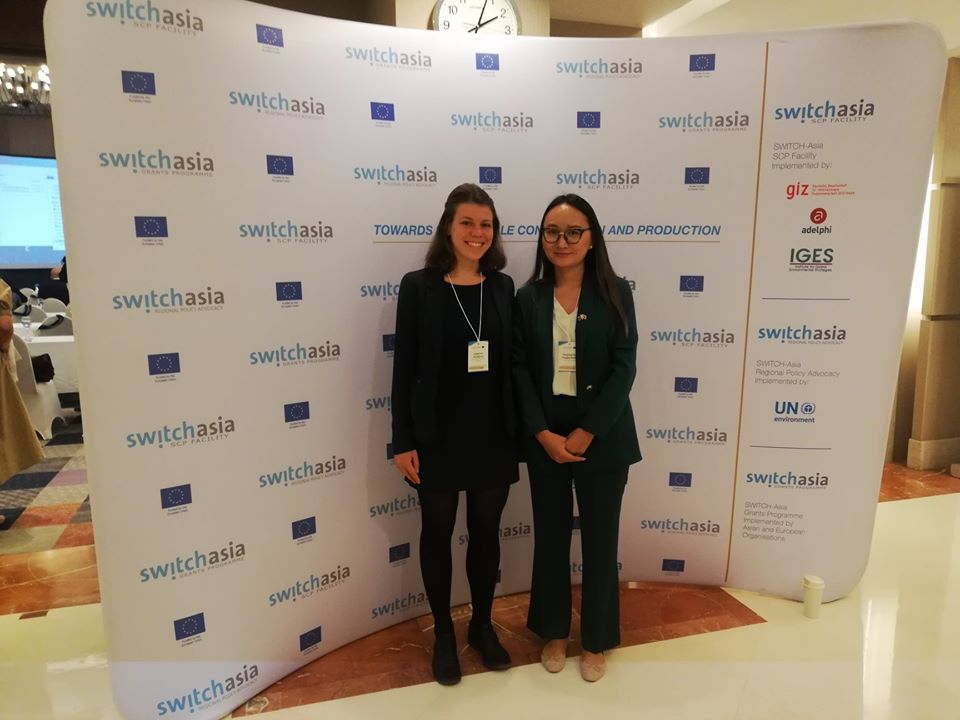 H.E. Mr. Giorgio Aliberti, Head of Delegation, EU Delegation to Vietnam highlighted in his opening remarks that  "Sustainability in our societies is no longer simply about increasing efficiencies or complying with regulations, it is about making fundamental changes in the way business is done and the way the world consumes. The shift to more sustainable consumption and production models and green economy is a must". From his side, H.E. Hoang Quoc Vuong, Vice Minister of Ministry of Industry and Trade (MoIT), Vietnam reinforced the country's commitment to the promotion of SCP and Green Growth, while stating that "One major opportunity brought by the SWITCH-Asia Programme is the extensive learning and knowledge exchange among 24 SWITCHAsia countries". 
Specific sessions of this event covered key thematic areas such as low carbon economy and sustainable housing, circular economy and lessons from the fashion industry, eco-innovation and design, wastes and plastics, access to finance and investments, and the importance of reporting accurate stories about sustainability issues through communication and media channels. In the closing session, rapporteurs presented outcomes in terms of priorities, challenges and opportunities in key areas of SCP, and lessons learnt, guiding the way forward for the SWITCH-Asia programme in the next years.