Issue of the visibility and inclusion of disabled people is most significant barrier to them
For many people living with a disability, their disability is not the most significant barrier to their participation and inclusion in the community.  Instead, these barriers are all around us and often unnoticed.  They are wheel chair ramps that are too steep, icy, or not maintained.  They are government processes that are overly centralized or exclusively online.  They are transport systems that don't include stepless sidewalks or even pedestrian access at all.  The real barriers for many people living with disabilities is actually the way we build our communities. 
These barriers are not intentional, but instead come from a lack of awareness around who is actually in our community and the spectrum of needs that need to be considered for inclusive design. 
Caritas Czech Republic (CCR) in Mongolia is a committed ally for young people and more specifically young people living with disability. Therefore, under the EU-funded project "All for YOUth, YOUth for all" project which, in partnership with the Mongolian Youth Council and Center for Citizenship Education, announced a small grant competition to select 6 youth NGOs to deliver youth-led projects. To addresses the issue of the visibility and inclusion of young people living with a disability, the project team of All for YOUth, YOUth for all supported the Independent Living Center for Hearing Impaired Women to deliver the "We, hearing impaired youth, want to change learning environment in society" project. 
One of the challenges facing people living with a disability is how they are perceived by the broader community and their government.  When a person living with a disability faces accessibility barriers consistently, they may stay home more often or choose to predominantly interact with people in similar lived experiences.  Sometimes there may be less of a choice involved if there are no transport options that meet their needs.  People living with a disability come from a wide spectrum of lived experiences, and this may not represent many of their stories, but for many people this is just one element of the challenges they overcome every day.
This limited visibility can lead to even greater challenges for people living with a disability. Limited awareness of the challenges they face means that governments cannot implement solutions and the broader community may not understand how to interact in a positive way.  Without a deep understanding of the lived experience of hearing-impaired people, barriers can permeate basic necessary experiences such as not receiving classes in sign language.
The Independent Living Center for Hearing Impaired Women took action to boost their community's visibility and give the general community an idea of how to interact with hearing impaired people. Their project would take their team on a journey through self-determination and challenging the norms that society thrusts on them.  They committed themselves to create a series of videos that can empower other deaf people and more broadly inform the general community that they share the same dreams and aspirations.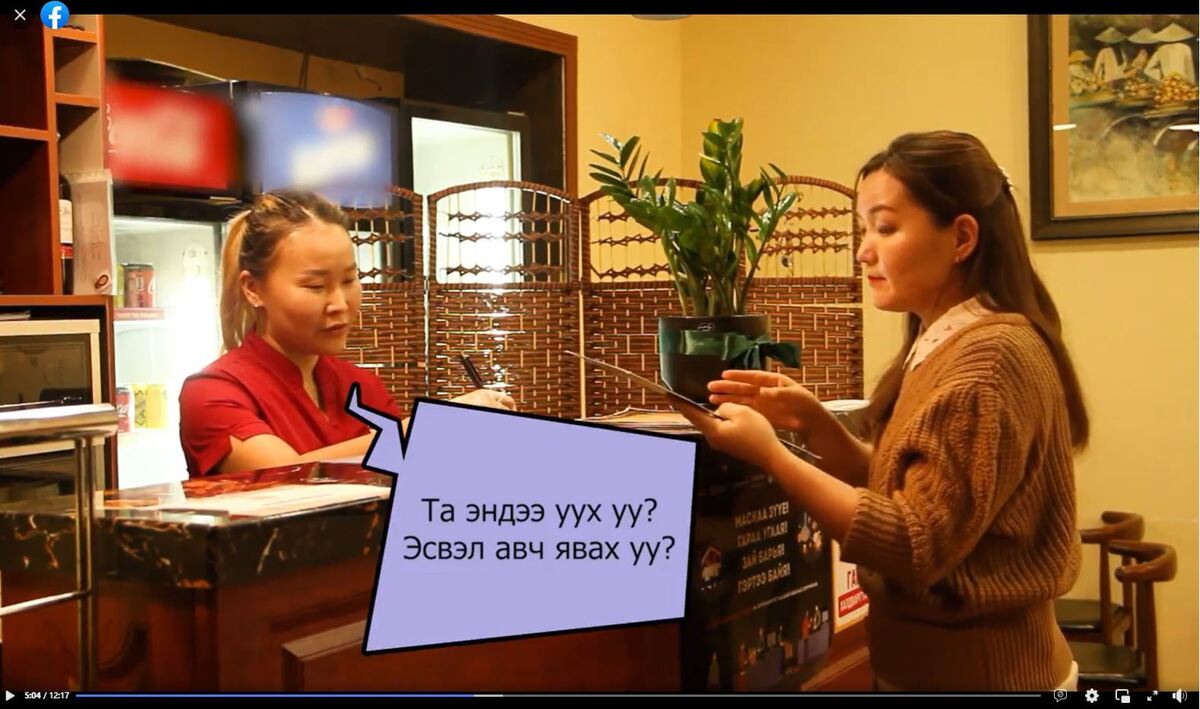 Their first video series promoted deaf culture and how it is one-sided to look at their lives through just the lens of disability.  The rich culture within the deaf community rarely sees the promotion that it deserves, so showing the positive aspects of being deaf directly challenges preconceived notions that exist in the general community.
In a testament to the project team's adaptability, they filmed and published their video series through an unexpected lockdown.  The project team had their first success in this project, but they wanted to be heard by people who have influence over their lives.
Their next video series aimed to empower deaf young people to call for change from the government and be equally regarded as people.  Tired of facing preventable challenges like being taught classes without sign language, the team collaborated with the young leader of the "Teach Us in Sign Language" protest movement.  Despite the team being separated with lockdown restrictions across aimags, the team adapted their series and had their videos shared more than 74 times.
The team's next focus was twofold: inform the broader community of the unnecessary challenges they face and share pathways for legal representation to support their rights.  The first story shared the real-world experience of a deaf woman and the community's reaction to her deafness that made her feel different.  The story is one we should all see; it shows us how we play a role in the challenges facing our peers and how these challenges can cause significant harm.  It calls on us to inform ourselves to be effective allies.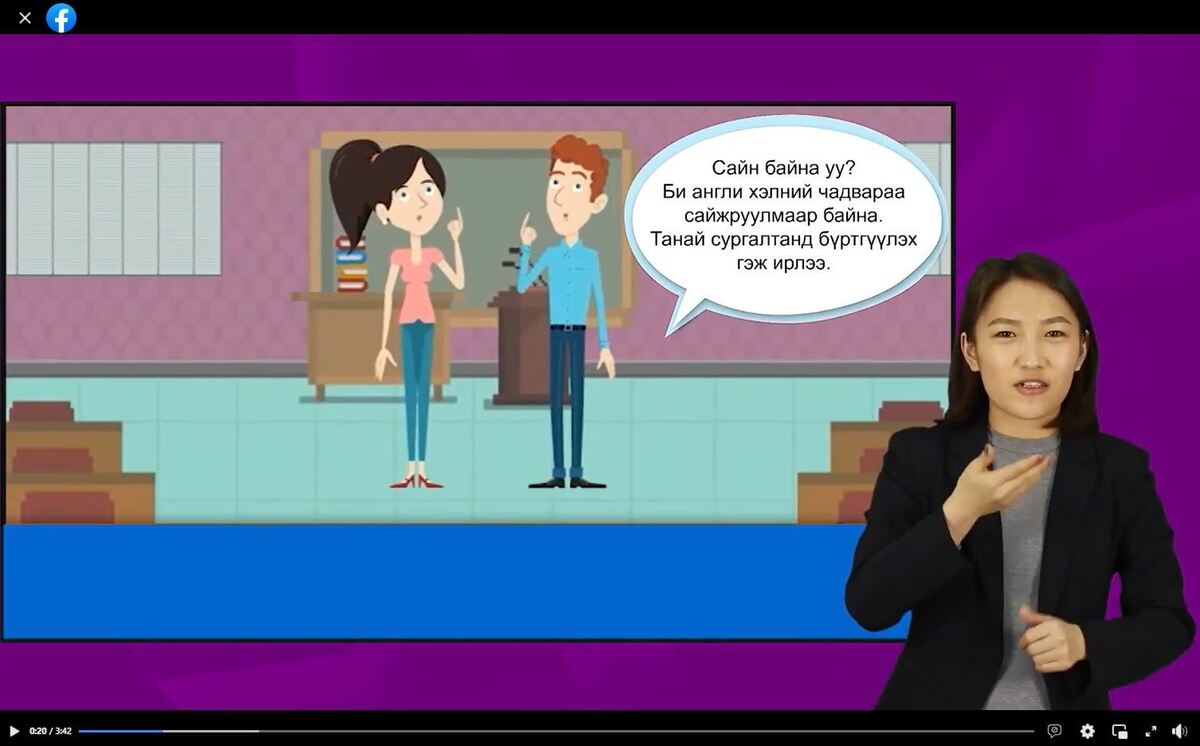 "They don't listen or talk, but they have the same beating heart and gratitude as everyone else. As they delve deeper into the world, they find that they have an amazing and powerful "individual." Nandin is not depressed because of her hearing impairment. However, she is worried that society and people's attitudes are causing her to become 'disabled'." said by the project team members.
We need to inform ourselves about the issues facing our fellow community members and how we can advocate with them to government bodies.  The project team from Independent Living Center for Hearing Impaired Women hold a torch to lead us forward to an inclusive society based on equality.  A society that gives space for everyone to contribute and improve their livelihoods. 
Links to the Independent Living Center for Hearing Impaired Women's videos can be found here: