B.Chuluundolgor creates jobs for people with disabilities while protecting the environment
There are more than 104,000 people with disabilities living in Mongolia. Unfortunately, they face considerable challenges compared to the rest of the population. B.Chuluundolgor creates job opportunities for people with disabilities in rural and urban areas and also protects the environment after receiving a small support from our project funded by the European Union.
The struggles

of people with disabilities in Mongolia 
Out of total people with disabilities, more than 70% of them are unemployed due to inaccessible environment, discrimination, inadequate information on workplace special adjustments and many others.
When B.Chuluundolgor was 16 years old, she was injured and disabled permanently due to a traffic accident. Since the accident, Chuluundolgor has started using a wheelchair. After finishing her studies in economics, she spent a long time looking for a job. Unfortunately, all the employers she met refused to hire her, explainingthat they could not employ her because their offices did not have an entrance with a ramp or an accessible toilet for people in wheelchairs. At that time, Chuluundolgor realized that people with disabilities are subjected to multiple and aggravated forms of human rights violations, including neglect of their basic survival needs.
Thus, Chuluundolgor became actively involved in the activities of organizations that protect the rights of people with disabilities. Since 2007, she has been working as the head of the Mongolian National Association for Wheelchair users.
Together with other women who use wheelchairs, Chuluundolgor founded an "Eco Gift Mongolia" cooperative in order to lift people with disabilities' minds and spirits by creating job opportunities for them. The cooperative creates eco gifts, souvenirs and baskets out of old newspapers and reused materials. Chuluundolgor not only managed to secure jobs for people with disabilities, but also came up with an idea for an initiative that helps protect the environment by reusing materials.
Chuluundolgor and her colleagues unfortunately struggled to expand their business activities and improve the sales channels of their products. But Chuluundolgor never gave up on her dream to help people with disabilities and participated in the Business competition organized by Caritas Czech Republic under the "All for YOUth, YOUth for all" project. She won the first place of the competition with her "Lost treasure" business project proposal based on the business activities of the "Eco Gift Mongolia" cooperative. 
As a result of winning the competition, she managed to successfully expand her social entrepreneurship activities in rural areas in Bayankhongor, Dornogovi, Selenge and Khentii provinces as well as in the city of Ulaanbaatar. Consequently, Chuluundolgor  was able to create a total of 30 new jobs for people with disabilities after the competition. Furthermore, her team has successfully increased the sales channels for their products, including the biggest supermarkets and Emart chain stores.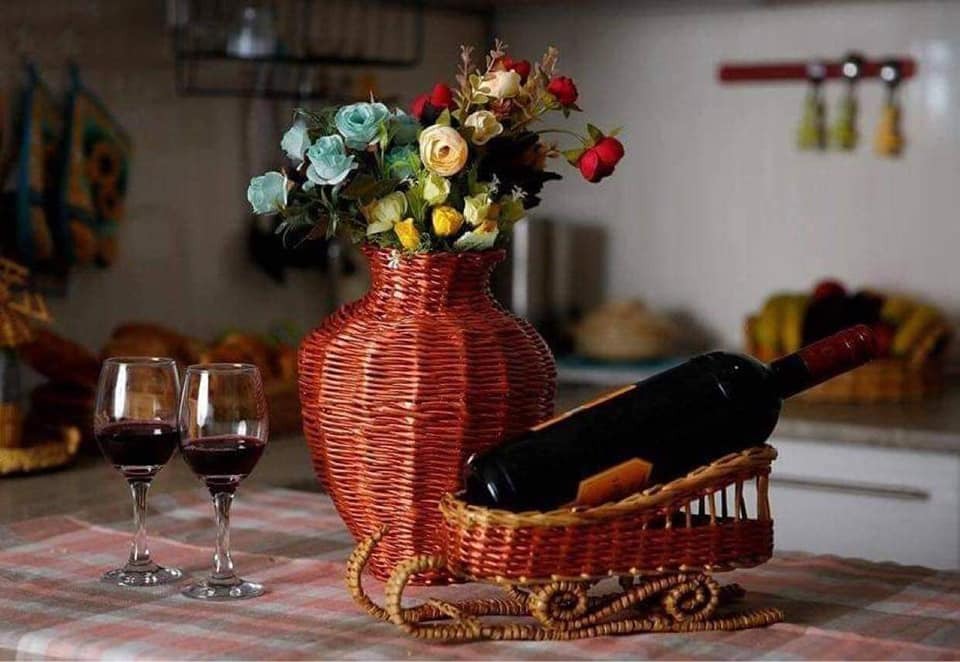 Ethical and Eco-friendly business
Our planet is not an infinite resource and companies and businesses need to integrate sustainability into their business models with increasing urgency. That is why Chuluundolgor and her team are using old newspapers and reused materials to create their products. Also, their business allows people with disabilities to work from their homes without having to travel on public transport that is inaccessible to them. No special equipment ortools are needed to make the products at their homes. Before Chuluundolgor hires the people with disabilities, she provides them with proper training on how to make the products in their homes.
"For people with disabilities, having a job means that they can not only earn income, but also become a part of the community. This leads them to have a positive and optimistic mindset and higher self-esteem. Consequently, their family life and living conditions are improving through our eco business," says B.Chuluundolgor. 
Chuluundolgor plans to expand her ethical and eco-friendly business more in other rural provinces and would like to create job opportunities for more people with disabilities in near future.
About the project: The Caritas Czech Republic, Center for Civic Education, and Mongolian Youth Council implement the "All for YOUth, YOUth for All" project with the financial support of the European Union and the Ministry of Foreign Affairs of the Czech Republic in 2020-2023. The objective of the project is to strengthen the capacities of youth NGOs, create a network of youth cooperation, increase youth participation in governance, decision-making, and public policy implementation, and strengthen civil society through advocacy and research on youth issues. The project is implemented in Ulaanbaatar, Khentii, Selenge, Dornogovi and Bayankhongor provinces.
Interested in more stories like this? Read more: