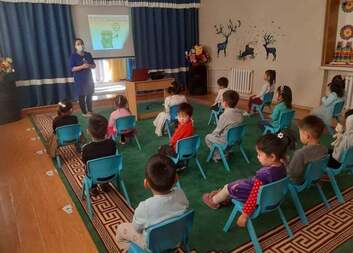 Teaching the new generation in Mongolia about recycling
The significant growth in environmental, economic, and social challenges presented by waste show that it is one of the top priorities to address in Mongolia. Although Mongolia has been developing policies and strategies to reduce and reuse waste, people, in general, are not accustomed to recycling. That is why the Caritas Czech Republic, together with partners, the Mongolian sustainable development bridge organized various kinds of training about waste management for the public and relevant stakeholders.
Strengthening the capacity of the trainers on waste
Familiarizing children with environmental actions from an early age can lead them towards an environmentally-conscious lifestyle. If we want environmental actions to succeed, we have to pass on the green philosophy to today's children, so that recycling becomes second nature to them.

Thanks to the project "Sustainable Plastic Recycling in Mongolia'' funded by the European Union and EU SWITCH-Asia programme, 21 social workers and teachers from secondary schools and kindergartens from Bulgan province and Ulaanbaatar participated in a two-day "Training of Trainers" (ToT) training session in September 2021. The training was organized by the Mongolian Sustainable Development Bridge NGO. The training focused on strengthening the capacity of the trainers on waste, its impact and management, as well as technological advances and solutions while developing their leadership and communication skills.
Teachers are teaching environmental education at their schools
Reduce, reuse and recycle are the three pillars of waste reduction and a major priority is to instill them from an early age. After successful completion of the training, the teachers have started putting what they had learned during the training into practice.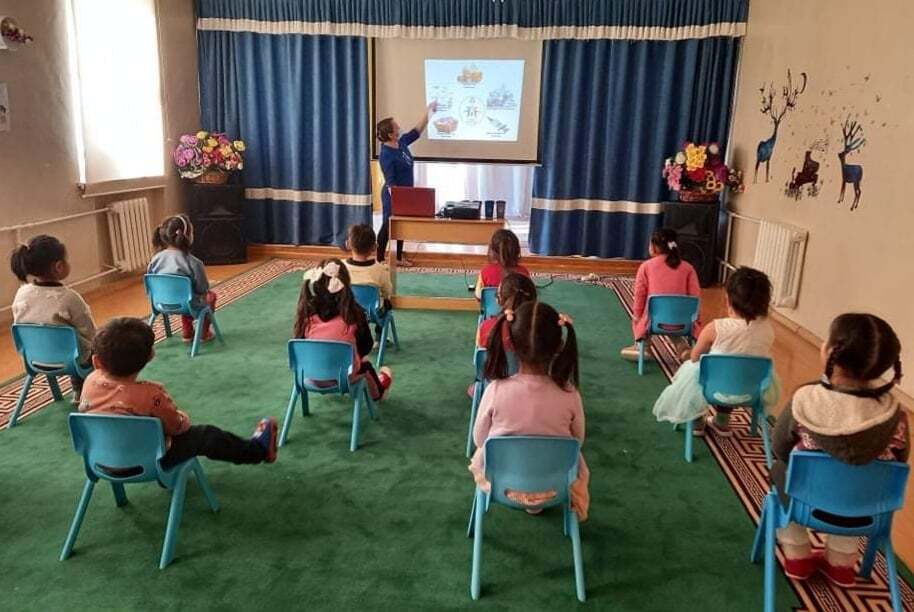 One of the participants in the training O. Duurenjargal is a secondary school teacher in Bulgan and she leads an eco club at her school. She has started to organize numerous activities to get students interested in reducing, reusing, and recycling, such as an eco-swap day and trash art day after the training.
"I gained basic knowledge on recycling waste and ​​how to reuse and reduce waste from the training of trainers. It was great training. It gave me the motivation to organize awareness-raising activities to encourage children and people in my community to sort waste at their homes," shared O.Duurenjargal, a geography teacher from Bulgan province.
At the Caritas Czech Republic, we believe that teaching children about the environment from an early age is important. With the help of their family and teachers, they have the power to make a substantial difference in the future.